Asia Smart Home Co. Ltd. was the first Control4 authorized dealer in Thailand.
Asia Smart Home provides you with full control of your environment in the palm of your hand. Our home automation systems help improve your daily life using the latest world-class technologies.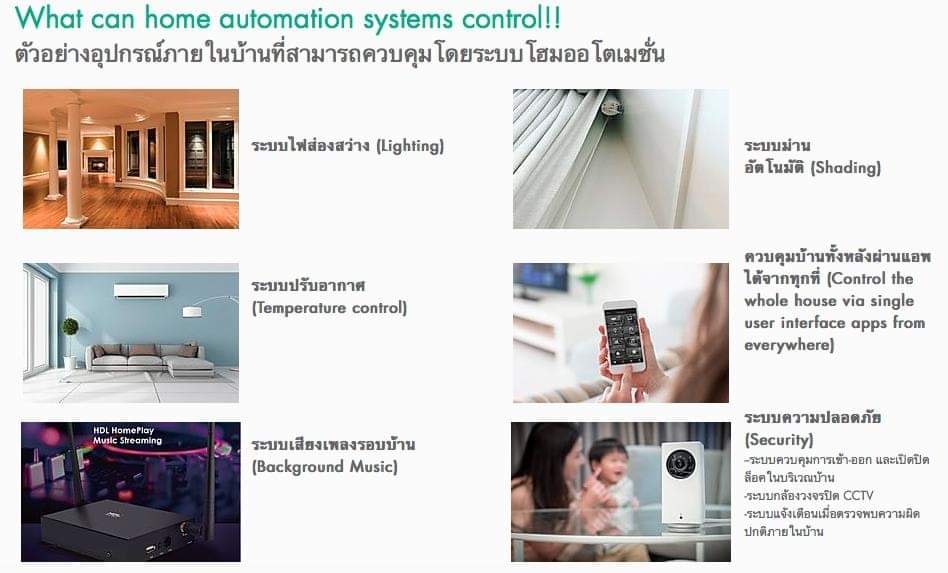 Our solutions are not only powerful but also easy to use and elegant. From home entertainment to home security, energy saving to mobile solutions, our fully integrated and custom-made systems make your house better connected, more automatized and simply smarter and more comfortable and fun to live in for you, your family and guests.
ระบบโฮมออโตเมชั่น (Home automation) หรือสมาร์ทโฮม (Smart home) ถือเป็นระบบที่บ้านยุคใหม่ต้องมี เพื่อตอบโจทย์เจ้าของบ้านสมัยใหม่
บริษัท ASIA SMART HOME ของเราจึงได้นำเทคโนโลยีที่ดีที่สุด (Best-in-class technology) มาผสมผสานรวมเข้าด้วยกันเพื่อให้แน่ใจได้ว่าสมาร์ทโฮมโซลูชั่น (Smart home solution) ที่เรานำเสนอสามารถตอบโจทย์ได้ตรงกับความต้องการของเจ้าของบ้านได้มากที่สุด